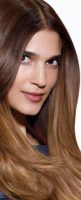 Full-bodied Demi haircolor for coverage on hair that's up to 75% grey.
Extra coverage shades for brilliant coverage formulated with ExtraCover Technology for rich, dimensional, full-bodied color and coverage. No ammonia!
 Replenish hair with long-lasting, velvety rich, natural colors that fade on tone.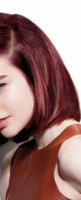 Extra pre-blended base tones for maximum grey coverage designed specifically for use on over 50% grey hair.
Brown / Blonde Neutral Extra Coverage & Brown / Blonde Warm Extra Coverage.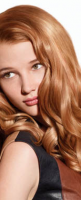 Specifically formulated to provide 100% grey coverage in a low-ammonia base with Pre-Softening Technology.
Formulated with an optical undertone to brighten eyes and skin tone and complement maturing skin tones.
Light-reflective pigments balanced to eliminate the need to mix multiple shades.