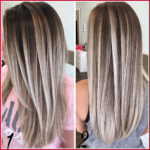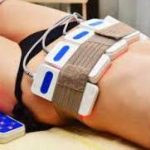 Framesi Moda Capelli Salon Since 1997!
Déjà Vu European Spa & Salon, recognized since 1987 as a national leader in the beauty and skin care industry, is the Dallas-FortWorth Metroplex's premiere full-service day spa and salon — catering to both women and men.
Spa owner Roselie Bones, a Beauty Therapist, trained in the European tradition, meticulously screens prospective employees and has selected a first-class staff that is committed to meeting your particular needs. Our personnel continue to improve their skills through "continuing education"; increasing and expanding their abilities to ensure the most vogue new looks are available for their clients.
Whether it is a precision haircut, a refined permanent or a delicate coloration, massage, or other services, our employees can create that special image that you want to be you. Our environment is designed to enrich your senses with careful attention to "stress-be-gone". Imagine the experience of hydrotherapy, aroma therapy, massage, facial cleansing and other custom-designed services to renew your vitality and restore your health and good looks. If you need a massage therapist to help you relieve your pain, then you should check out The Beauty Therapists Massage Institute.
Imagine having a group of specialists in the field of beauty, skin care and massage dedicated to relaxing and rejuvenating your body and awakening your spirit. If you can imagine all that, you're at Déjà Vu European Spa & Salon, where your imagination is only the beginning. First visits typically include an evaluation of the condition of your hair, style preferences, lifestyle requirements, and other needs; as part of this evaluation process, approaches are recommended that fit you and your budget. Stop procrastinating … it's time to be a new YOU!!